Christmas inspires a lot of positive feelings. The trouble is, they're always in danger of getting buried in a mountain of glitter. Between the shopping, decorating, potlucks, social obligations, and other distractions of December, it's easy to forget that Christmas has a higher meaning.
That's why sending an inspirational Christmas message is one of the nicest things you can do for someone. The best Christmas wishes hit notes that are heartwarming, thoughtful, sentimental, and perhaps even a little sappy (it is Christmas, after all). Here's a collection of inspirational Christmas messages you can send out to remind friends and family of what Christmas is all about.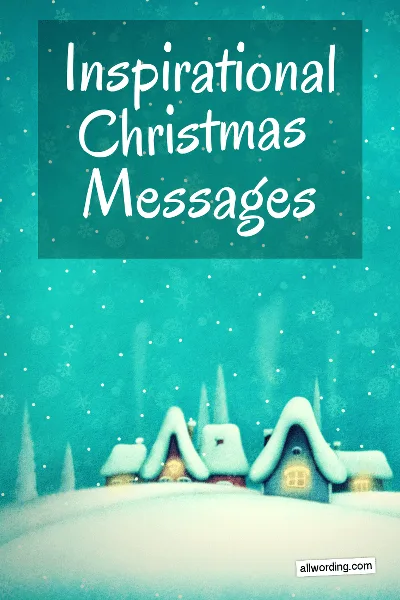 Note: For many people, the true meaning of Christmas lies in its religious significance. While the messages below contain some Christian sentiments, we also have a whole other article devoted to religious Christmas card sayings.
This Christmas, may your presents be many, your worries few, and your joy endless.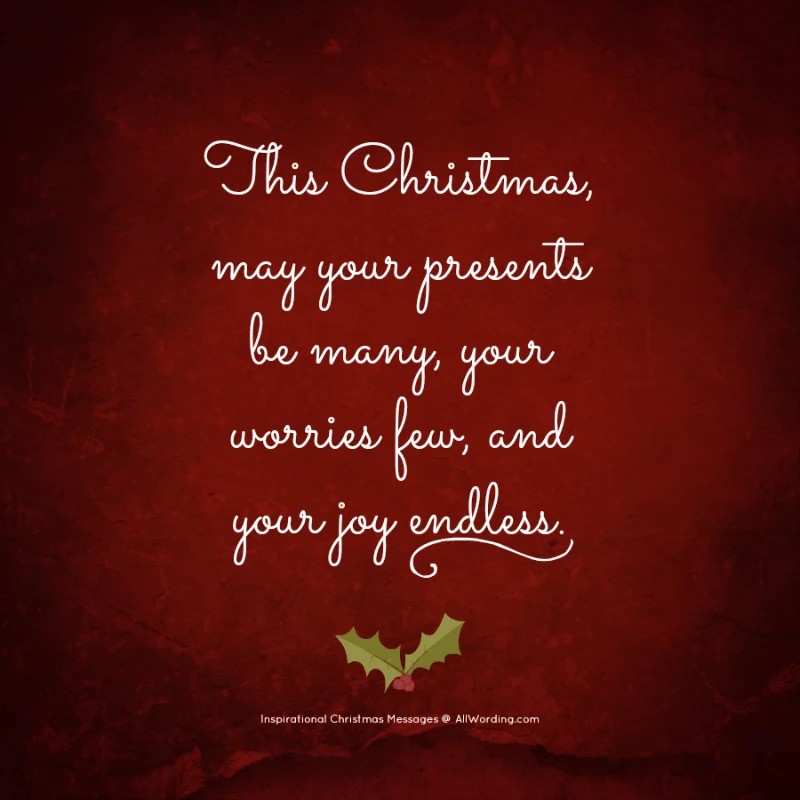 Christmas memories are wonderful. Let's make some more of them.
Christmas is magic. May it enchant you with feelings of hope and wonder this holiday season.
I wish you peace, love, good will, and all the other blessings of Christmas.
As the story of Jesus teaches us, Christmas can be the start of great things. I hope there are many great things in store for you in the coming year.
You have a permanent place on my Nice List (and I don't even have to check twice).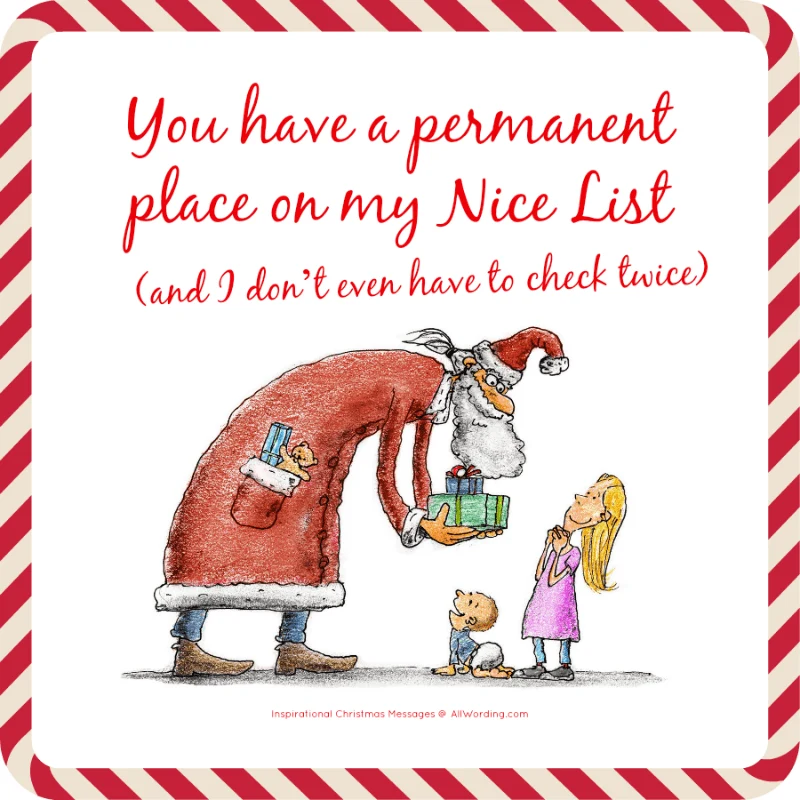 'Tis the season to laugh, sing, and live life to its fullest.
May the Christmas season fill you with a sense of childlike wonder, and envelope you in the comfort of family, friends, and faith.
Christmas will never lose its sparkle… and neither will you.
Every Christmas is a miracle that brings us light and love on the darkest days of the year. All we have to do is open our eyes to it.
I hope the love of family keeps you warm on these cold December nights. Merry Christmas and Happy New Year to you and yours.
The best Christmas gift is to realize how much you already have.
May the beauty of Christmas take your breath away.
Spending money on someone is nice, but spending time with them is nicer. The Christmas gifts will one day lose their luster – the memories of loved ones never will.
Hold onto the Christmas spirit for as long as you can.
May the spirit of Christmas swirl around you like snowflakes dancing on the wind.
I don't care if I land on the Naughty List this year. With all the wonderful people in my life (including you), I already have everything I need.
Christmas is a reminder that Somebody up there loves us.
Enjoy the presents under your Christmas tree, but more importantly, enjoy the people around it.
Remember: You're never too old to search the skies on Christmas Eve.
Wishing you a sleigh-ful of Christmas cheer, not just for the holidays but for the whole coming year.
The Christmas spirit is all about helping others. Wouldn't it be great if we had more of that all year round?
As you go dashing through the busy holiday season, take time to appreciate the true blessings of Christmas: the moments with family, the companionship of friends, and the fellowship with all.
May your Christmas sparkle and your New Year shine.
A little more sparkle, a little less stress. This Christmas, I wish you the very best.
For many more ideas, see our list of Christmas sayings. Or, if you're looking for something succinct, check out these short Christmas greetings.